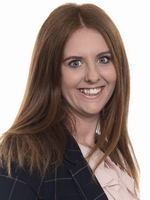 Kaela has pursued her interest in real estate for almost six years now. As a Sales Associate at Prudential Real Estate, Kaela has an energy for helping others to achieve their life goal of owning or investing in their own home. This drive and energy has only amplified since buying her first home and achieving this goal for herself.
A charismatic member of the Prudential family, Kaela was proud to have achieved her certificate of registration and is currently focussed on expanding her real estate experience, in particular with open homes as well as working with buyers and tenants to help them with their next move.
Growing up in Macarthur, Kaela loves spending time with family and friends, as well as dancing, swimming and spontaneous bush walks. She's proud to have ticked many things off her bucket list, including travelling to Europe and seeing her first white Christmas!